Flour City Readings on September 14th from 7-9:30PM!
Save the date! September 14 is our next Flour City Readings at The Yards. We're calling our September event "Further Fringe." An homage to the great arts festival, our rapidly rocketing series is flying alongside the Fringe mother ship this year. If you're looking for something that's just as fringe-y but isn't on the festival calendar (yet), come to Flour City Readings.
The curated series offers audiences the chance to hear top writers from Rochester and beyond. This bi-monthly series, hosted by Yards members Jennifer Kircher Carr and Geoff Graser, features a blend of literary genres and diverse voices. The setting in the gallery at The Yards Art Collective in the Rochester Public Market provides a unique backdrop in a creative space.
Suggested Donations $5-10
September 14 Lineup:
Jacob Rakovan
Jacob is the author of the poetry collection "The Devil's Radio," a National Endowment of the Arts Fellow in Poetry and a New York Foundation of the Arts Fellow. He is co-curator of the Poetry and Pie Night Reading Series in Upstate NY and is co-owner of the Spirit Room.
Kristen Gentry
Kristen hails from Louisville, KY, and is an associate professor of English at SUNY Geneseo. She is currently completing Mama Said, a collection of linked stories that explore mother-daughter relationships strained by the mothers' drug addictions.
David Ruekberg
David recently retired after teaching high school English for 32 years. His first book of poetry, Where Is the River Called Pishon? was published by Kelsay Books in 2018, and a second is forthcoming from FutureCycle Press in 2021.
Jen Hinst-White
Visiting Writer - Sound Beach, NY
Jen's fiction and nonfiction have appeared in The Missouri Review, The Southampton Review, The Common and elsewhere. She is currently completing her first novel, inspired by groundbreaking women in the tattoo industry, and blogs at jenhinstwhite.com.
The Politits: Art Coalition is honored to announce the 3rd annual juried exhibition 'Place Setting'. This show features works of those who are feeling unheard, fed-up, full of rage and are looking for support from their fellow creatives. We are here to offer a place at our table, please join us in celebrating this exhibition at the opening reception!
February's First Friday event will feature five artists that participated in our January 2019 Collaborative Residency Program. Each Resident had the month to explore their practice, develop new techniques, and learn from the Rochester art community.
Please stop by from 6-10pm on February 1st to support this amazing group or artists! As always drink specials will be available downstairs at Cure. If you can't make the closing reception, fear not, the show will be up through February 9th!
Meet our Resident Artists from
This December, we will be closing out 2018 with one more Member's Exhibit! Saturday, December 22nd and December 29th, our Yards Collective renters will present their newest projects and ventures. It's been a productive and expanding year for our space, not short of collaborative thinking and new partnerships. You can look forward to seeing painting, drawing, printmaking, fabric works, photography, sculpture, mixed media, conceptual artwork, book binding, wood turning, wood burning, music, writing, and so much more from our 15+ artists and creatives. Not only will our main gallery space be full of this work, but our new retail space is stocked with affordable pieces from our artists that you can take home on the spot!
You can learn a little more about our studio renters on our About Us page.
If you stop in on the 22nd to see the show, you can also take part in our Ornament Making Workshop! From 10am to 2pm, we will be providing crafting supplies for your holiday décor needs. You can get creative in your construction, or take some tips from one of our community member instructors! Open to all ages and skill levels.

We understand that the Holiday season can be pretty hectic, so if you can't make it out to our scheduled exhibit days, you can always email us for an appointment! Please contact attheyards@gmail.com for any questions or requests you may have.
INTO THE OUT OF
Artwork by Cecily Culver and Ashley Ludwig
Guest Curated by Shane Durgee
Opening Reception November 2nd, 6pm to 10pm
Open During the Public Market hours, Nov 3rd and Nov 10th
The Yards Collective is pleased to present Into the Out Of, an art show featuring new work by Rochester artists Cecily Culver and Ashley Ludwig. The exhibition is guest-curated by Shane Durgee, Gallery Coordinator of The Bevier Gallery at RIT.
Using a variety of materials and a high level of skill, the artists have assembled work which explores ideas about perception. Mundane objects vibrate with life. Surfaces are manipulated; reality is made transparent so that we can see the layers beneath. Enter the Out Of and embrace a fresh perspective.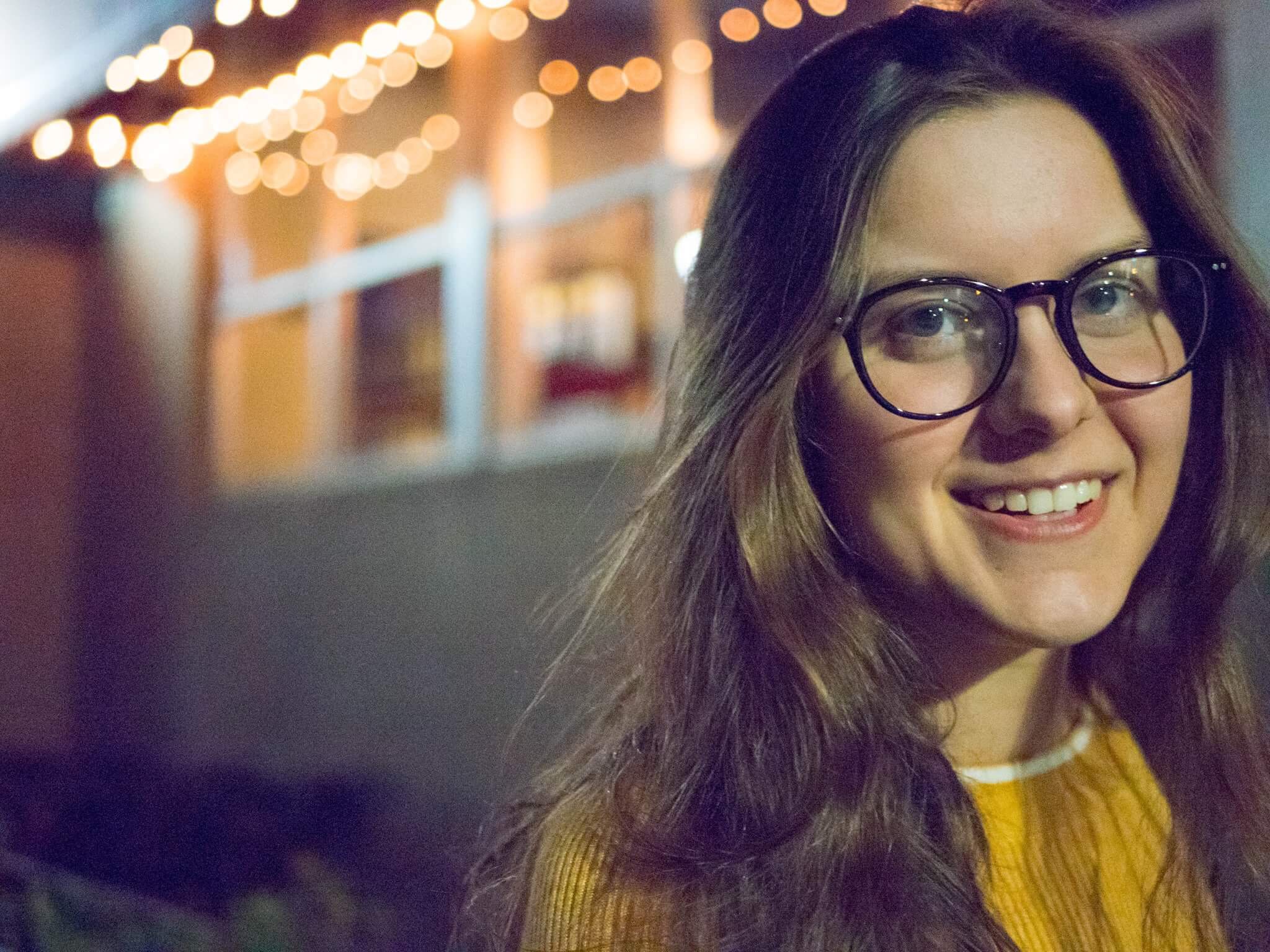 In continuing the celebration of our seven year anniversary we will be featuring our Resident Members of The Yards Collective for the rest of October. Currently we have more than a dozen artists working within our rental studio spaces. We are so excited to dedicate this next showcase to them and the many hours of work and collaboration created right here! Our artists range from painters and printmakers, to wood-turners and electrical engineers, musicians, writers, and photographers. This will be a special event to showcase our diverse community of creators and of course to Support Local Art.
The showcase premieres Friday October 19th at 6pm and will run through October 27th. Plus a special wood burning demonstration by one of our newest renters–Megan Farrell of Unstrung Studios on opening night!
July's First Friday event will feature 4 artists that participated in our Collaborative Residency Program this June. Each Resident has had the month to explore their practice, develop new techniques, and learn from the greater Rochester community. Please stop by from 6-10pm on July 6th to see the artworks on display from Joey, Sam, Youmee, and Hayley! As always drink specials will be available downstairs at Cure.
If you can't make the closing reception not to fear the show will be up through July 14th!
June Session
August residency is quickly coming to a close. Crazy how quickly this summer flew by! We were thrilled to have Sydney and Emily join us this session for a more intimate residency. The August residency is taking place in our exciting new studio spaces located on the first floor.

Sydney Friedrich
Website: https://sydney-friedrich.squarespace.com/

Emily Tyman
Website: http://ejtyman.wixsite.com/portfolio

The Final Showcase for this session will be held September 7th from 6pm-10pm coupled with the display of our Community Collaboration Project (See more details below)! The showcase of our residents work will run September 7th through September 15th. As always drink specials will be available downstairs at Cure.
Resident Members Showcase
Join us for First Friday June 1st! This month's FF will feature our Resident Members of The Yards Collective. This will be a special event to showcase our community's collaborative efforts and of course to Support Local Art.
The opening starts at 6pm! Join us for a fiction reading from her work-in-progress novel by our super talented Jennifer Kircher Carr at 8pm, followed by live music from the mesmerizing Evil Hearted You starting around 9pm. And as always, drink specials downstairs at Cure!
The show will run June 1st through the 3rd. Go to the Public Market a lot? Stop by our Market Hours Saturday the 2nd from 10am-2pm for an extra chance to catch the artists!
Want to know more about how to Art Local? Become a part of The Yards Collective! Sign up for our upcoming newsletter for sneak peaks, insider info and random fun!
First Friday May 4th, 6-10pm
Draft 15 is proud to present our annual exhibition and publication release at The Yards Collective. This year's selection of images include the voices of 20 emerging photographers from all around New York State. Works explore themes of violence and submission through landscapes and bodies, all the while considering their context outside of the four borders of the traditional photograph.
Exhibit runs May 4th-12th, 2018
Draft 15 is a collective of artists seeking to construct a visual narrative between the universities of New York State. With a focus on self-publishing and contemporary photography, 15 is an attempt to contribute to the on-going conversation amongst emerging artists.
University of Rochester Senior Thesis Exhibitions
April 6th through April 28th
Opening April 6th, 6-10pm
Closing April 20th 6-8pm
March 2nd- 21st, 2018
No Man's Land:
A Juried Exhibit by the Politits Art Coalition
Poitits: Art Coalition is proud to announce that 40 artists have been selected for our second annual exhibition focused on promoting artwork by those whom have been historically underrepresented throughout the arts. This year, we had international applicants! Submissions were made by female-identifying, POC, queer community, trans individuals and any other two-spirited folks that celebrates diversity in practice and strength in vision. Politits will be curating a visually diverse , yet cohesive, show that will offer a wide range of materiality and topic; free from censorship to artists from Rochester and beyond.
The exhibition will be on display at The Yards Collective Art Space from Friday 3/2/18 - Friday 3/16/18. Open gallery hours for viewing will be during The Yards supported market Saturdays, 10-2pm. Other viewing times are available by appointment on Tuesdays and Thursdays.
February 22nd-24th, 2018
Please join us for a celebration of collage. In the pursuit to share and grow the appreciation of collage, The Rochester Collage Society will be hosting Unnatural Symmetry. Hung on the walls of The Yards Collective Art Space will be over 40 collage artists from around the globe.
Unnatural Symmetry is an exploration of the aspects of life which do not quite sit soundly when we take the time to investigate them deeper. The concept of Unnatural Symmetry is brought to light through understandings and correspondences of balances and imbalances of the world, life, and perceptions. These are found in forms such as unnatural and natural, real and imaginary, predator and prey, life and death, and many more.
For more information on
please visit their Facebook page!
Cocktails with Creatives: The Yards
Thursday March 1st from 6-8:30pm The Yards Collective in partnership with the MAG will offer a Pop-Up Cocktails with Creatives including a one-night-only installation. The evening will include imagery generated by the six artists from the January 2018 Residency: Annalisa Barron, Rebecca Lomuto, Christie Nesbit, Lisa Rickman, Rose Ritcher, Caleb Sarvis, and Alyson and Harold of The Velvet Noose.
Photos by Alex Gruttadaro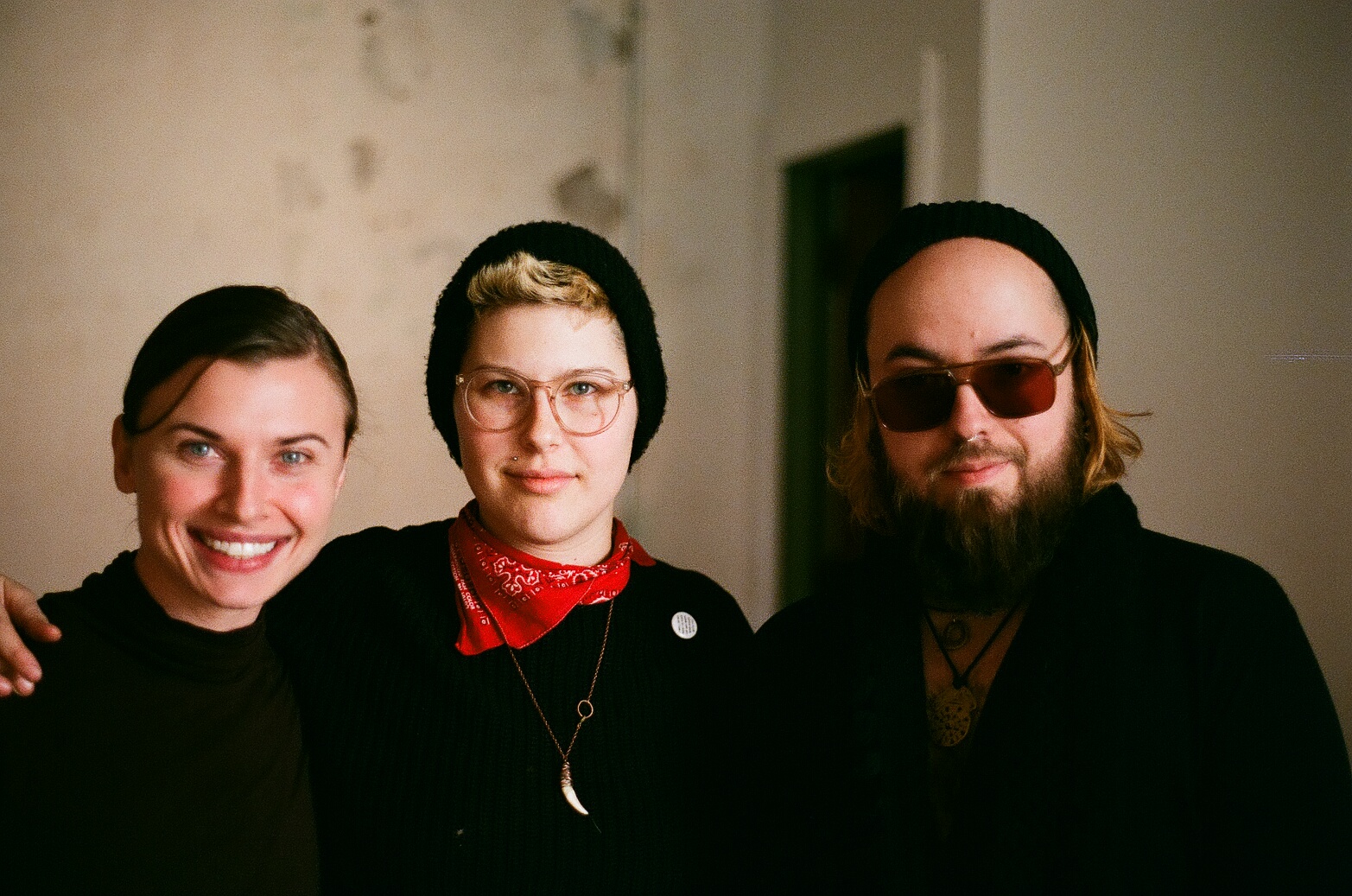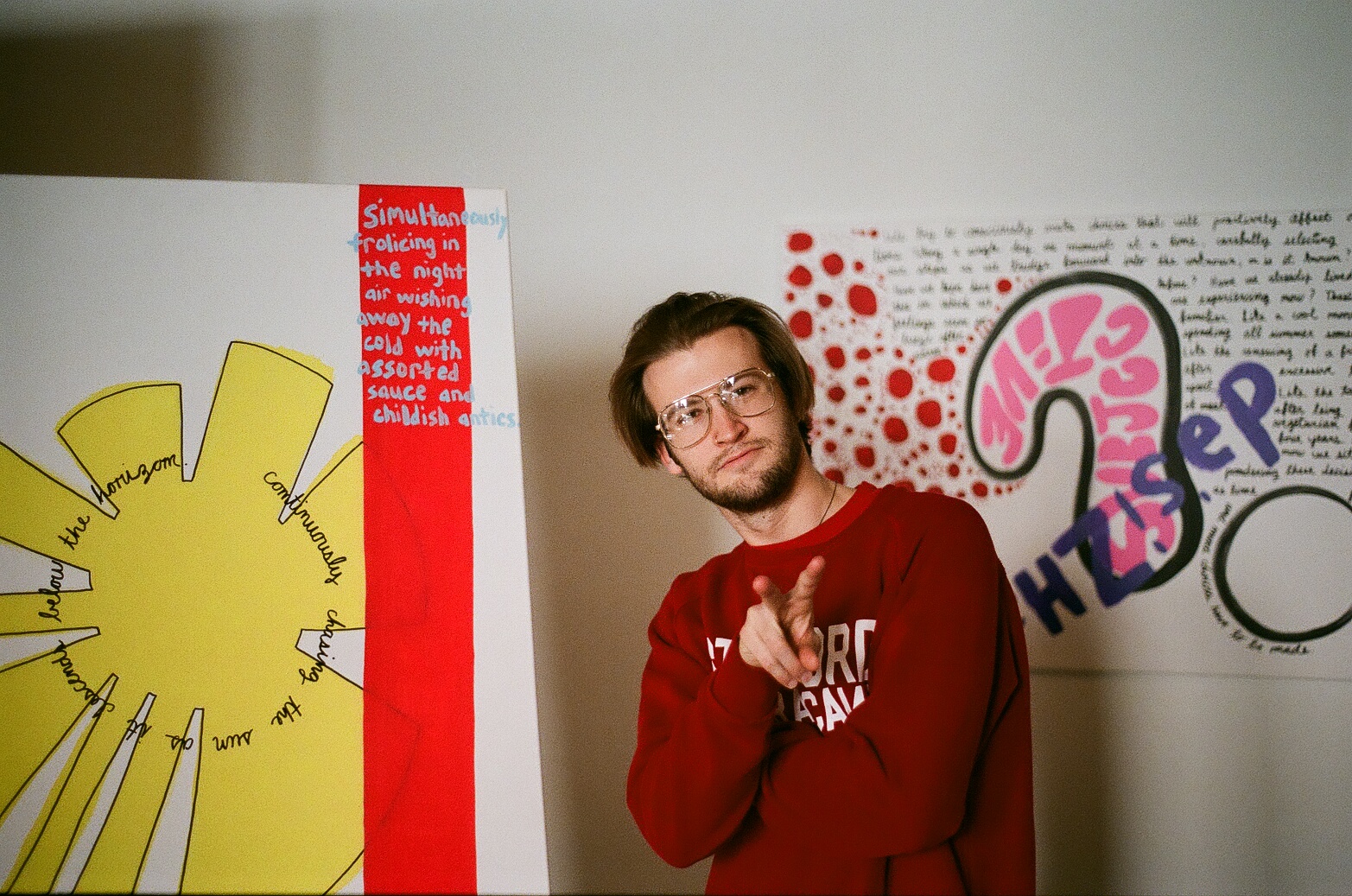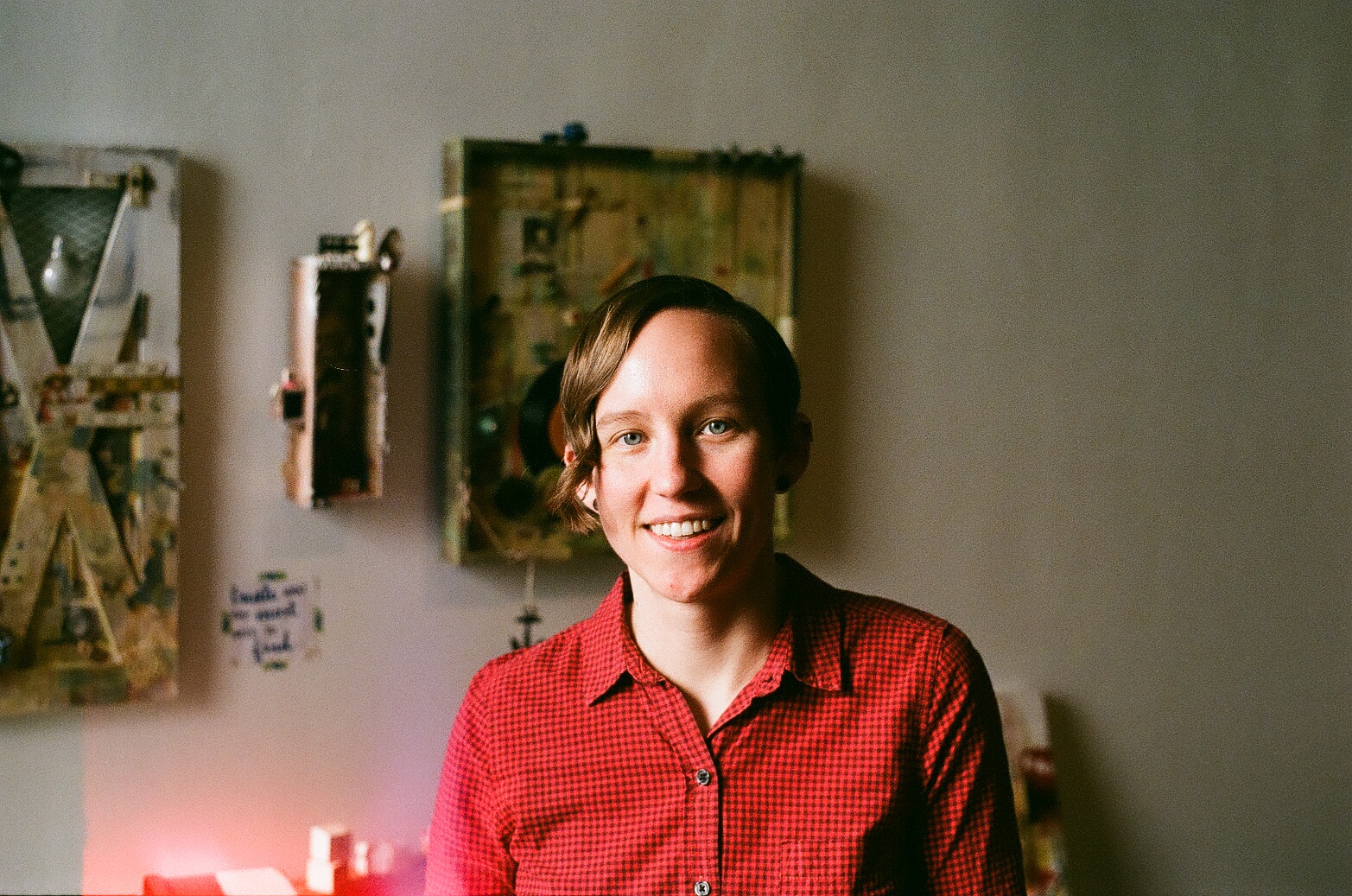 From his critically acclaimed Itinerant Artist Project, begun in 2000, to last year's Landscape Lottery, Rochester-based painter Jim Mott has been finding innovative ways to make landscape painting responsive to everyday life – and to show its relevance as a tool for building meaningful connections with people and places. With images and stories from nearly two decades of socially-engaged art projects, Mott reflects on the journey and on painting as an integrative force in an age of disconnection.
"Jim is redefining painting as a civil discourse that is intentionally situated in a community setting and mediated through his act of painting place. His skill as a plein air painter affords him a direct and unencumbered relationship with the public, creating a space where meaningful dialogue about place and belonging can occur."- Paul Bartow (co-collaborator Bartow + Metzger)