The Yards Collective offers a space for community engagement and the networking of Rochester's art scene. Our goal is to provide a platform for creative individuals to learn real world skills, or as we like to put it all the things they didn't teach you in art school! Our primary services and resources revolve around studio spaces that are available on a three month basis and residency programs that are both enriching and inspiring. We are also host to First Friday exhibitions, curated showcases, workshops, public critiques, and private rentals in our Gallery space and Lounge.
The Yards differs from other art spaces in that our central focus is to foster a supportive community for all creative ventures. Studio artists have 24 hour access and the opportunity to discuss, share, and develop their practice with other renters as well as access to the public. Members that have successful careers in the arts include Interstellar Lovecraft, Bee Paperhouse, and Color Punch Creative.
Rochester has a bustling and diverse art scene and our space is centrally located within The Rochester Public Market. Every Saturday morning we are open from 10-2, right upstairs from where you get your daily cup of coffee at Javas! Our foot traffic from the market is year-round despite the weather of an upstate New York winter, we enjoy the regular support of our community! The Yards Collective Art Space was founded in 2011 by Sarah Rutherford and Lea Rizzo, the space is now owned and operated by long time member and former intern, Kristina Kaiser.
Meet our Resident Studio Artists
Jennifer Kircher Carr's fiction has been nominated for the Pushcart Prize, and is published in numerous literary journals, including The Rumpus, North American Review, Monkeybicycle, Prairie Schooner, Hobart, Alaska Quarterly, Jellyfish Review, and The Nebraska Review, where it also won the Fiction Prize. Her non-fiction is published in Edible Finger Lakes and Poets & Writers, among others. She is currently working on a novel and a collection of linked fiction, and teaches at Writers & Books.
Marks work has a very graphic style. Whether he is shooting black & white or color, digital or film, he always looks for bold compositions and interesting subject matter. Mark specializes in street, travel, and surf photography which begs the question- how did he get involved in surf photography?
"Western NY is not exactly a hotbed for the sport (although there is a hearty group of lake surfers in the area). When I was young, a family from California moved to my neighborhood. They brought the style and culture of Southern California with them and I was immediately drawn to the sport and lifestyle."
Mark began shooting on his first trip to Hawaii and then during subsequent trips to California, Mexico, Indonesia, Costa Rica, Sri Lanka, and Thailand. When he's not walking the beach, he is on the street capturing the seemingly mundane daily events that are so easily overlooked. Mark attempts to convey emotion through the click of a shutter and to frame the world the way he sees it. In the words of the American photographer Elliot Erwitt- "Photography is an art of observation. It's about finding something interesting in an ordinary place… I've found it has little to do with the things you see and everything to do with the way you see them."
Veronica Wilson is a native Rochestarian who marches to the beat of her own drum.
Veronica is a decorated Navy veteran and served in Naples, Italy and Keflavic, Iceland. For eleven years she was CEO of a successful IT firm that she founded while living in Washington, DC. After selling her company she attended the Coaches Training Institute and became a certified Success and Life Coach. Combining her business knowledge, military experience and a variety of coaching tools and resources, she consults as an Expansion Specialist with a limited number of clients. Currently, she is consulting with NFL Super Bowl Champion Roland Williams for his organization the Champion Academy Extreme Mentoring and Empowering Initiative, which is the largest mentoring program for at-risk youth in the city of Rochester.
Through drumming, Veronica is raising her vibration and shifting energy.
Thomas Tedrowe
Woodshop Manager
Thomas Tedrowe has been making art for most of his life. He has a BFA in Sculpture from the Herron School of Art - Design and an MFA in Furniture Design from Rhode Island School of Design.
The differences between Sculpture and Functional Art have always fascinated Tom. When he first saw a sculptural furniture show at the Denver Museum of Art in the mid 1970's, he realized that he could combine his interests in sculpture with function and produce sculptural furniture. Tom has been designing and building furniture, decorative objects and sculpture in both wood and metal for more than 40 years. Prior to moving to Rochester, NY in 2015, he worked primarily as a self-employed designer/craftsman of wood furniture and sculpture maintaining his own full time studio in Chicago until 2002, and in Southern Indiana from 2002 to 2014. During this time he produced work of his own design for gallery shows, museum shows, art fairs and commission work for individuals.
Since moving to Rochester, Tom has been expanding his two-dimensional repertoire to include graphite and colored pencil drawings, watercolor, and reverting to designing and building non-functional sculpture of both wood and metal.
Molly Elizabeth
AKA The Darling Revolution
Molly is an abstract artist and proud Rochester, NY native. She uses paint, ink and other mixed mediums in her work. Her pieces focus on the juxtaposition of light and dark; of vulnerability and boundaries. The bold and vibrant paintings she creates use layers of color that are partially hidden underneath layers of black and white in order to explore the hidden complexity of emotion and human experience that lies beneath the surface of everyone's skin.
She sees her explorations in abstraction as an exercise in process: artifacts that show the covering and uncovering of hidden depths.
Website: http://thedarlingrevolution.com
Instagram: @TheDarlingRevolution
Rachel Anna DeVona is a visual artist living in Rochester since 2014, working with paint, torn paper, cardboard and fabric; the "stuff" of her world that composes each creation. These items have found a heartbeat for art that may have otherwise been thrown away.
Schooled in the traditions of fine art at SUNY New Paltz, she returns to them time and again to give voice to artwork born of passion for colors, textures, and the latent possibilities of the objects and forms around her.
Relationships are found everywhere and Rachel brings both patient craftsmanship and explosive gestures to her work to explore them. She is both old school and new school. Rachel very much enjoys the journey of making each piece.
Find her work online at www.rachelannadevona.com
Instagram: @rachelannadevona
Eliza Harvey
Studio Assistant
Eliza's practice begins in the library. Her research investigates topics of feminism, history of women's roles in society, body image, and conceptual art. Personal experience, coupled with extensive ideation, determine which materials she will use for a project. She prefers non-conventional art forms, using materials as a means to an end rather than an influence.
Eliza received her BFA from Rochester Institute of Technology in May of 2018.
Geoff Graser
Editorial Team
Geoff Graser writes journalism, essays, memoir and fiction. Home base is Rochester, NY. He holds a Master's in Journalism from Syracuse University and an MFA in Creative Writing from Bennington College. His work has appeared in USA Today, Washington City Paper, Rochester's City Newspaper and Democrat and Chronicle, Medium.com, Santa Clara Review, The Big Brick Review and r.kv.r.y. When not tending to his mildly absurd obsession with the Buffalo Bills, he's working on a book about artists and mental health. Check out his writing at geoffgraser.com.
Creating music is Art, Creating sound is Engineering. Musicians treat the tonality of their instruments as though they are an amalgamation of mystical qualities, only to be accentuated by the rarity and vintage of its components. Guitarists love Vacuum Tubes, Germanium Transistors, Paper in Oil Capacitors, Lead Solder, Bucket Brigade Integrated Circuits, and pretty much any technology invented before 1980. Baja has been known to fall for that romantic nostalgia. However he must remind himself sound is engineering, not art.

Baja is on a Cartesian journey to reconstruct my knowledge of electric guitar sound from the variable magnetic field produced by a vibrating string through every, resistor, capacitor, tube, transistor, and transformer. Baja has come to the realization that his appetite to create will outgrow his desire to keep finished projects.

The excellent artwork enclosing exciting engineering is created by his wife, Sowolu. Let's be honest with ourselves, fellow guitarists; we only ever buy something if the paint job is cool. Instagram: @bajafm
Lisa Rickman aka "Sowolu"
Editorial Team
Sowolu is a lifelong photographer, writer and painter whose work is a combination of storytelling and portraiture expanding across a plurality of disciplines from her multifaceted background in journalism, marketing and research writing. Since 2010 she has worked with a multitude of local media, businesses, private clients and photographers on a wide range of projects.
Sowolu draws inspiration from her dual heritage and a strong research foundation to create pieces delving into symbolism, myth and psychology. Her current works are studies of ancient art and mythology using modern palettes and styles. You can usually find her in the studio she shares with her guitar-nerd husband during The Yards' Saturday Market hours from 10am-2pm, and visit her site @Sowolu.
'Sowolu' is a Germanic rune symbolizing the Sun, the ultimate life force. This rune stands for wholeness and a sense of well being that is founded in the Suns' energy, oneness and the cyclical aspect of life and the universe.
Christian Rivera a.k.a. C.Note has been a Digital Producer for 18 years, who helps businesses calibrate their vision via design, photo, video and podcasting services and consulting.
He's worked in film and TV most of his career working on marketing campaigns for Big Hero 6, Fifty Shades of Grey, The Theory of Everything, Hulu, Netflix, Sony and Animation.
Through his podcast called DOPEamine (anchor.fm/dopeamine), he shares his personal story and challenges with mental illness while traversing the world of creativity and entrepreneurship. He also takes his personal lesson and applies them to courses about typology, podcasting, branding, and more.
You can connect with him at @letsgocnote on any platform and see his work at http://www.cnote.media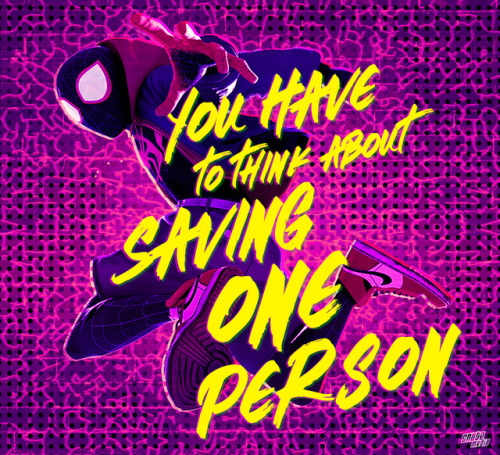 Kristina Kaiser is the creative mind behind Hohm Designs, living and creating in Rochester, NY. In 2013 Kristina earned a BFA in Studio Arts: Painting with a dual major in Art History from Edinboro University of Pennsylvania. Kristina is widely exhibited in the Rochester area and has participated in a group showcase at Oakland Terminal Art Gallery in 2015. She has also worked with WXXI and Rochester Cocktail Revival for event decor consulting. Current positions include Director and Business Owner of The Yards Collective Art Space LLC and member of Politits: Art Coalition.

Acting as an art administrator Kristina has developed programming to help support and encourage emerging artists to reach creative success. The most acknowledged program developed by Kristina is the Yards Collaborative Residency established in 2013. In March of 2018 the vision of collaboration continued, the residency was featured by the Memorial Art Gallery for a one night event featuring the artists from the January 2018 session.
Mary Ethel Rockcastle covets many formats of creative expression. Mary returned to Rochester in 2015 after graduating from Parsons the New School for Design with a BFA in illustration. She is a trained oil painter but mostly works in the fiber world these days. She makes home wares and decorative works under the moniker of Sablecraft and blogs her personal makes and garments at www.sablecraft.com. Mary is also a florist working in her family business, Rockcastle Florist. Her work is modern and has a sense of humor that anyone can bring to their home. When not knee deep in fiber or flowers, Mary can be found sipping coffee with her dog in her lap watching bad reality television.
Artistic Creativity has always been a crucial part of Gary's life. "I find having any form of creativity to be a very calming way for me to express my inner most thoughts and feelings," he states. Gary's abstract paintings reflect his moods, sometimes light and whimsical, where others depict some of his darker emotions. Each piece of artwork allows the viewer an opportunity to see any variety of images that reflect their own thoughts, interpretations and/or emotions found within themselves. The techniques Gary uses in his artwork inspire many to take a moment from their hectic daily lives to ponder over the unique imagery, allowing their mind to evoke their own individual interpretation of what they see. If you stop and look for more than just a fleeting moment, you and he have made an unequivocal connection.